TV Shows & Films Hitting Screens This December

As the cold nights get longer, many of us will be spending more and more winter evenings snuggling down in front of the TV. If we do brave the outdoors, it might be to see a new film at the cinema as a Christmas treat. You can expect a wide range of movies and TV shows to watch on streaming services this December, from the classic Christmas favourites to more recent releases. The guide below will help you to find out what to watch in December 2019.
Netflix December 2019
Netflix is one of the top streaming platforms for television and movies, and every season they release a few original projects. Here are some of the best releases you can look forward to seeing on Netflix in December.
1st December
Dead Kids (2019 international Netflix film)
Malcolm X (1992 biographical drama film)
Searching for Sugar Man (2012 music documentary film)
Cut Bank (2014 crime drama film)
Sweet Virginia (2017 drama thriller film)
The Tribes of Palos Verdes (2017 coming-of-age indie drama film)
EastSiders (Season 4 of the dark comedy web show)
2nd December
Nightflyers (Season 1 of the horror sci-fi TV series)
Team Kaylie (Part 2 of the comedy web series)
3rd December
War On Everyone (2016 buddy cop black comedy film)
Tiffany Haddish: Black Mitzvah (Netflix original stand-up comedy special)
Porta dos Fundos: The First Temptation of Christ (Portuguese Christmas comedy special)
4th December
Let's Dance (French Netflix film)
Magic for Humans (Season 2 of the Netflix original TV series)
The Last O.G. (Season 2 of the American comedy TV series)
5th December
A Christmas Prince: The Royal Baby (third film in the Netflix film series)
Home for Christmas (Netflix original Norwegian comedy series)
Greenleaf (Season 4 of the TV drama)
V Wars (Netflix original vampire TV show)
6th December
Astronomy Club: The Sketch Show (Netflix original US sketch comedy)
The Confession Killer (Netflix original true-crime series)
The Chosen One (Season 2 of the Portuguese drama thriller series)
Glow Up (make-up competition reality TV series)
Marriage Story (2019 comedy-drama film)
Three Days of Christmas (Netflix original Spanish drama series)
Triad Princess (Netflix original Taiwanese drama series)
Virgin River (Netflix original romantic drama series)
9th December
It Comes At Night (2017 horror film)
A Family Reunion Christmas (2019 special for the US comedy series)
10th December
Outlander (Season 3 of the epic fantasy drama series)
Michelle Wolf: Joke Show (Netflix original stand-up comedy special)
11th December
The Sky is Pink (2019 Hindi biographical film)
12th December
Jack Whitehall: Christmas With My Father (British comedy special)
13th December
6 Underground (2019 Netflix original action thriller film)
17th December
Ronny Chieng: Asian Comedian Destroys America! (Netflix original comedy stand-up special)
18th December
Don't F**k With Cats: Hunting an Internet Killer (Netflix crime documentary series)
Soundtrack (Netflix original musical drama series)
19th December
Ultraviolet (Season 2 of the Polish crime drama series)
After the Raid (Latin American Netflix documentary film)
Twice Upon a Time (French romantic TV drama)
20th December
The Two Popes (2019 biographical drama film)
The Witcher (Netflix original fantasy drama series)
24th December
John Mulaney & the Sack Lunch Bunch (family-friendly variety comedy special)
Lost In Space (Season 2 of the sci-fi TV series)
25th December
Sweetheart (2019 survival horror film)
26th December
You (Season 2 of the Netflix original crime drama TV series)
27th December
The Secret Life of Pets 2 (2019 sequel to the popular children's film)
The Gift (Turkish mystery TV series)
Kevin Hart: Don't F**k This Up (Netflix original comedy docuseries)
31st December
Red Dawn (2012 action-adventure film)
The Degenerates (Season 2 of stand-up comedy specials)
The Neighbor (2018 thriller film)
Amazon Prime December 2019
Amazon Prime is another video-streaming service with a lot to offer this Christmas. Some old favourites plus some newer releases will become available to view on Amazon Prime Video throughout December, such as:
1st December
Almost Famous (2000 comedy film)
Footloose (1984 musical film)
Some Kind of Wonderful (1987 romantic drama film)
5th December
The Last Black Man in San Francisco (2019 drama film)
6th December
The Marvelous Mrs Maisel (Season 3 of the Amazon original series)
9th December
Light of My Life (2019 drama film)
11th December
Fast Color (2019 superhero film)
13th December
Bumblebee (2018 Transformers film)
18th December
The Kid (2019 action-adventure film)
20th December
The Aeronauts (2019 biographical adventure film)
The Wedding Year (2019 romantic comedy film)
21st December
The Kill Team (2019 American war film)
25th December
Night Hunter (2018 psychological thriller film)
30th December
What Men Want (2019 comedy film)
Wonder Park (2019 animated adventure film)
Sky Movies December 2019
Sky Cinema has been premiering a new film every day, meaning that lots of recent releases have been available throughout November. Here are some upcoming film releases on Sky Cinema in December:
6th December
The Grinch (2018 animated film)
7th December
Escape Room (2019 thriller film)
16th December – 31st December
Musicals Collection (includes Mamma Mia!, Mamma Mia! 2, Mary Poppins, The Greatest Showman, Grease, Singing In The Rain, Annie, Dream Girls, West Side Story)
21st December – 31st December
Star Wars Collection (includes Solo: A Star Wars Story, The Phantom Menace, Attack of the Clones, Revenge of the Sith, A New Hope, The Empire Strikes Back, Return of the Jedi, The Clone Wars)
22nd December
Mary, Queen of Scots (2018 historical drama film)
25th December
Mary Poppins Returns (2018 musical sequel)
26th December
Avengers: Endgame (2019 epic sequel to Infinity War)
31st December
The Aftermath (2019 historical drama film)
NOW TV December 2019
If you purchase a Sky Cinema pass on Now TV, then you will also be able to watch the films above. With a Now TV Entertainment pass, you can also access a variety of popular TV channels, so you could watch:
Until 6th December
Succession (Season 1 of the comedy-drama series)
Until 15th December
Sharp Objects (Season 1 of the dark drama series)
19th December
A League of Their Own Christmas Holiday (third annual special)
23rd December
Harry Potter Collection (all 8 films)
24th December
Cinderella: After Ever After ( 2019 comedy-drama TV movie)
Until 25th December
The Walking Dead (Season 10 of the zombie apocalypse drama)
Until 31st December
Chernobyl (Season 1 of the historical drama)
Until 15th January 2020
Watchmen (Season 1 of the graphic novel TV adaptation)
Until 19th November 2020
Christmas Scenes Box Sets (24 relaxing episodes)
Virgin Media December 2019
Even if you don't have access to Sky movies, there is still a ton to watch this December with Virgin Media. The airing dates and times are yet to be updated for the Christmas TV schedule, but you can expect to see:
BBC One (Channel 101/108)
Mrs Brown's Boys (Christmas special)
Famalam Christmas Special
Gavin & Stacey Christmas Special
Strictly Come Dancing Christmas Special
A Christmas Carol (new 3-part original)
A Berry Royal Christmas
Worzel Gummidge
Call The Midwife
Miranda (live special)
BBC Four (Channel 107)
Martin Close
The Last Igloo (Inuit documentary)
ITV (Channel 103/113)
Dancing on Ice Christmas Special
Channel 4 (Channel 104/141)
The Great British Bake Off Christmas
The Big Fat Quiz of the Year 2019
Sony Movies Christmas (Channel 424)
Love For Christmas
A Golden Christmas
Oh Christmas Tree
Home By Christmas
Deck The Halls
My Dad Is Scrooge
Dashing Through The Snow
The Christmas Project
A Star for Christmas
The Christmas Takeover
A Christmas Reunion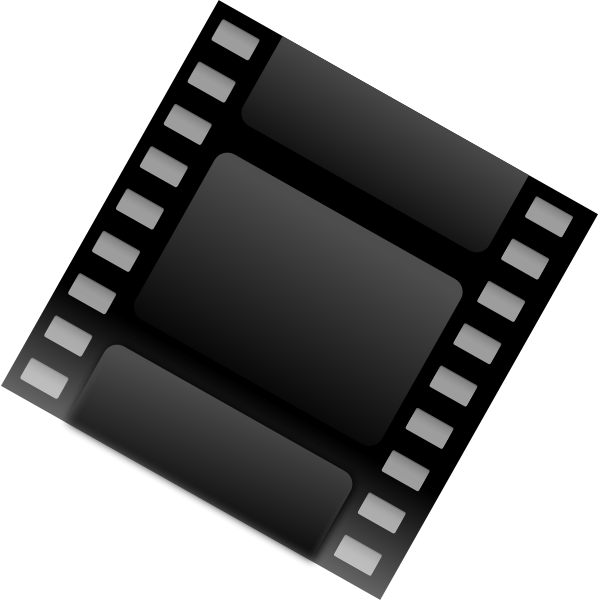 UK Cinema December 2019
Going out to the cinema is expensive these days, but what better time to treat yourself than Christmas? Whether it's a romantic date night or fun with friends, here are some new movies to see this December.
Out Now
Last Christmas (romantic comedy)
Frozen 2 (Disney animated fantasy musical)
27th November
Knives Out (crime comedy-drama)
29th November
Charlie's Angels (action-adventure)
6th December
A Beautiful Day in the Neighborhood (American drama)
Lucy in the Sky (American drama)
Motherless Brooklyn (American crime)
11th December
Jumanji: The Next Level (comedy adventure)
12th December
Black Christmas (festive horror)
19th December
Star Wars: The Rise of Skywalker (sci-fi fantasy adventure)
20th December
Cats (musical drama)
The Courier (action thriller)
26th December
Little Women (historical drama)
Spies in Disguise (animated adventure)
Playing With Fire (action comedy)